Grow
Your sales
AS A BRAND WE INVEST A LOT OF TIME AND EFFORT TO UNDERSTAND HOW WE CAN HELP TO SUPPORT OUR RETAILERS IN DRIVING GROWTH IN CONVENIENCE.
WE'VE SHARED OUR TOP TIPS AND THE 4 SIMPLE STEPS YOU CAN TAKE TO SURPRISE YOURSELF AND SEE STRONG SALES IN YOUR STORE BELOW …
Follow these
4 simple steps
To enhance sales of chilled convenience and achieve on shelf excellence
Know your occasion
Lunch is the biggest consumption occasion for shoppers who consume micro snacking. Ensure your fixture is fully stocked at peak purchasing times.
Location
No. 1 location for:

Food to Go

Lunch

(38% shopped here)

Breakfast

(43% shopped here)

No. 1 location for:

Chilled ready meals

Dinner

(35% shopped here)

Snacks are shopped from both
Capitalise on key consumption occasions with correct in store location.
Core in every store




Stock the bestsellers to satisfy shopper needs, missions and occasions.
Excellent execution
Full bay food-to-go planogram

+59% increased sales

Drive the breakfast, lunch & snack occasions with a food-to-go planogram

Four shelf cRM planogram

+50% increased sales

Drive the dinner and snack occasions with a chilled ready meals planogram
Bringing all of this insight together, we can provide tailored Food-To-Go and Chilled Ready Meal planograms to help you deliver merchandising excellence on-shelf and drive overall chilled convenience sales.
Inspiration for every occasion and shopper
Good Tier

Drive trial purchases with entry tier for shoppers on a budget whilst delivering different occasions.

Better Tier

A range of core single bestsellers shoppers know and love, providing choice with a variety of protein types, catering for different needs and consumption occasions.
Top Tips
Availability
Optimise space for bestsellers.
Ensure products are in stock throughout day and especially during peak consumption times.
Avoid out of stocks by giving top sellers the most space.
Ranging
Stock price marked packs where possible.
Encourage shoppers to trade up with 'good, better, best' offerings.
Signposting
Make it as easy as possible for shoppers to find products by citing POS fixture.
Range protein types together for shelf standout and easy of navigation.
Drive Spend
Up weight basket spend by offering cross category promotion at fixture.
Offer a range of products that will cater for all occasions.
Prices to suit all budgets ranging from £1.75 to £2.50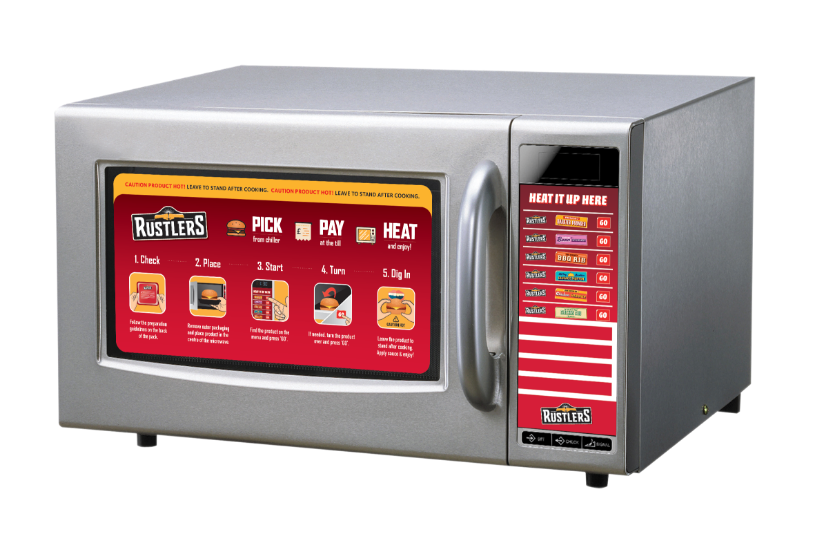 FTG Equipment
Heat up your chilled sales with the Microwave and FTG Unit!
Find Out More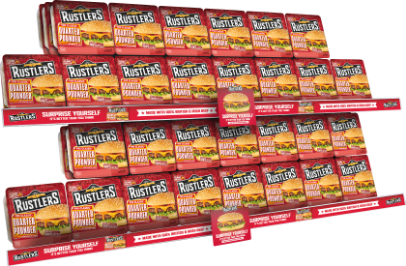 Order POS
Spruce up your chiller with these POS options!
Order Now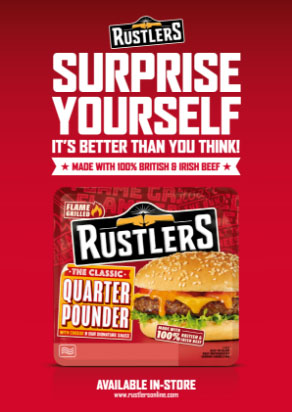 Downloads
No time to wait? Get instant access to these POS downloads here.
View Downloads
Category Insights
Find out how rustlers can help you grow your sales.
Find Out More
Marketing Support
Find out how rustlers can support you with marketing.
Find Out More